It is that time of the year again when everyone wants to dazzle and look their best. It usually starts with making the home glow with stunning decors, then new clothes, and a change of hairstyle as Christmas day draws closer. It is not surprising that there is usually a surge in traffic from those searching for holiday hairstyles.
For those with African heritage, finding the right hairstyle is usually tough. It is no secret that black hair is tough. Some eventually beat their hair to submission using chemicals. Those that don't want to go that route will need to go the extra mile to get a dashing look for the holiday.
A bon mot said, "the way you dress is the way you are addressed". According to data from Glamour, 74% of men said they notice women because of their hair. Another 44% said the hair is the first thing they notice. Those numbers are far more than the number of men that first notice the makeup (4%), legs (25%), or clothes (26%). If you want to get the best treatment this holiday season, then you must start with your hair. Instead of using chemicals to tame your black hair, here are hairstyles that stand out and work effortlessly for black hair.
1. Afro
Afro has always been associated with African culture. In the 60s up to the 80s, it was a popular hairstyle worn by most Black Americans and African immigrants.
What was most admired about the hairstyle was the disco vibe that it gave off. At some point, it became the identity of rock musicians.
From The Jimi Hendrix Experience to Lindsey Buckingham, the list of rock musicians that made Afro their identity is endless. Afro hairstyle is easy to make, budget-friendly, and gets you the desired attention. It all starts with washing the hair, then blowing or air-dry, and then picking the fro.
Afro is one of the holiday hairstyles that will not only make you the center of attention but will also allow you to announce your African heritage.
2. Twist
Twist hairstyles come in different variations—and it is not surprising why.
Since twists are protective hairstyles, hairstylists are always looking for ways to creatively do it in different ways to avoid monotony.
The variations allow you to show up looking different for different occasions this holiday season. Twist requires minimal skills compared to braids and is suitable for black hair.
Also, the generous dose of hair grease that is used during the process helps to keep the hair hydrated.
Even if you are comfortable rocking one hairstyle throughout the holiday season, a twist is one of the holiday hairstyles that should see you through.
3. Bantu knots
It is believed that the Bantu knot was first spotted among the Zulu tribes in southern Africa. However, as civilization rolled by, Bantu knots have become more than just holiday hairstyles for black hair. They have become a symbol of black pride and embody the black culture.
They are often called Zulu knots, a name that resonates throughout Africa and in the diaspora. The Bantu knot is one of the black hairstyles that you can easily pull off at home.
It all starts with washing your hair. Then, cut out a small section of the hair using a rat tail comb and massage with a twisting cream, and start twisting. Once you are done twisting the entire length of the hair, start wrapping it under itself to form the knot. Hold it at the bottom with bobby pins.
4. Shuku
If you have been struggling to get the perfect holiday hairstyle for your black hair, there is no better place to look than the continent with the most black people on earth.
One hairstyle that is both trendy and brings a cultural vibe is shuku. What you may have noticed to this point is that the hairstyles we have highlighted so far are suitable for shorter black hair—because black hair usually doesn't grow really long.
While shuku is a form of a braid, it differs from other braids in orientation. In cornrows, the braids lie on the head and run from front to back.
However, in shuku, the braids run from all around the head and terminate at the crown. Hold all the braids together with an accessory of your choice.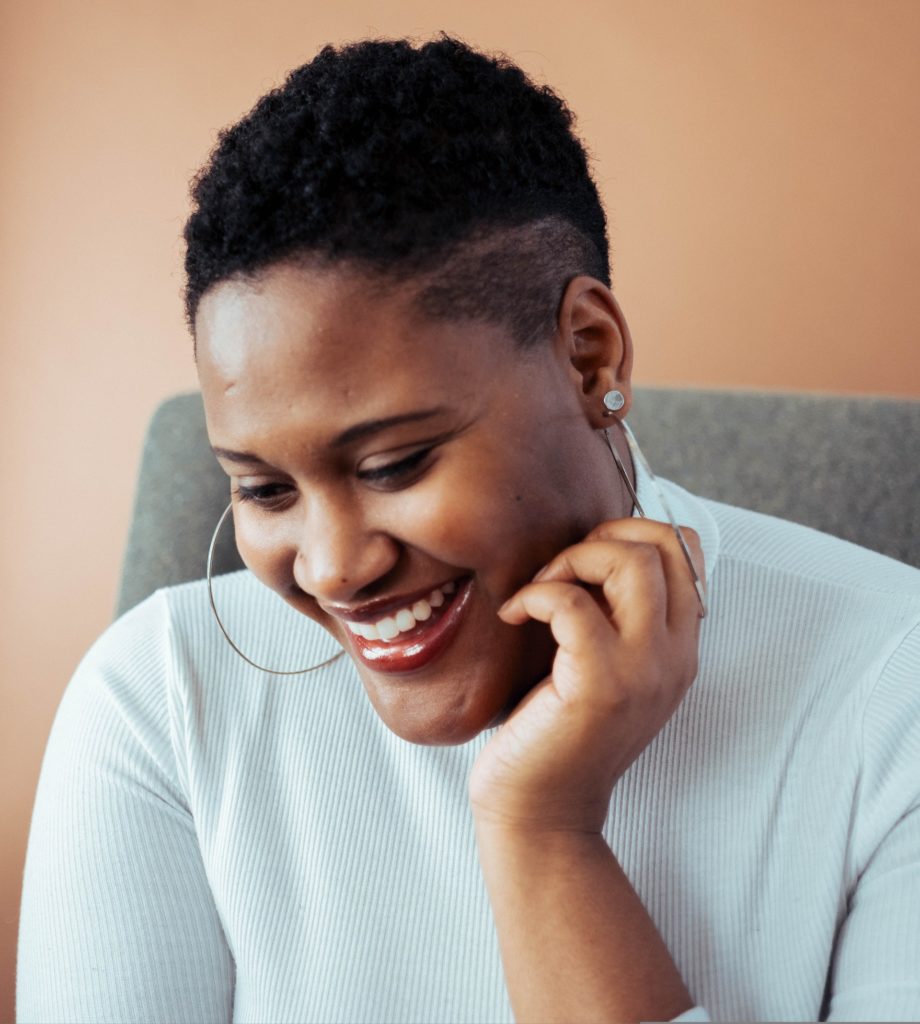 5. Low cut
Not everyone fancies running to the salon every time to get their hair done. With so many activities lined up for the holiday, anyone will prefer chopping off a bunch of worries from their list.
Talking of chopping something off, you can start with your hair. A low cut is a great holiday hairstyle for black hair—when styled properly.
It allows you to look more natural. However, it is important to mention that low-cut is not for everyone.
It is more suited for people with oval faces. With a low cut, you have one less problem to worry about this holiday season.
6. Afro puff
One of the easiest holiday hairstyles you should attempt this season is the Afro puff—especially if you have never tried it before. Afro puff is a fast hairstyle that can be used to punctuate the Afro for a unique public appearance.
It all starts with hydrating your hair with a leave-in conditioner. Use a wide-tooth comb to pick the hair to give it a smoother appearance. Line your edges with an edge controller and style it how you want it to look.
Wrap a stretchy band around your hair to get the puff. This is one of the black hairstyles suitable for almost all hair lengths.
7. Box braid
Box braids never go out of taste. This black hairstyle is almost always recycled during the holiday season. One year it is allowed to flow freely and the next it is twisted into a ponytail.
Regardless of the form that it takes, the result always makes you the center of attraction wherever you go.
The name of this braid is gotten from the shape of small boxes that are formed on the scalp during the parting of the hair for braiding.
Box braid can last upward of 6 weeks if you take care of it properly. That is long enough to allow you to enjoy the bliss of the holiday season without having to run to the salon every week.
8. Cornrows
If you are one of those with nimble fingers, it is actually possible to cornrow your own hair. However, to achieve this, your hair has to be of manageable length.
Too long or too short will make it harder for you to achieve neat cornrows. Interestingly, most black hairs fit the narrative.
Cornrows lie on the scalp and mimic a farm with ridges and furrows. It all starts with parting your hair into small strips that will run from your hairline to your nape.
Grab the hair and start braiding. If you love crochet or sew-in hairstyles or like to wear wigs, cornrows usually form the base for hair extensions or wigs.
Cornrows should be undone and changed every two weeks tops or they can become worn and distasteful.
9. Jumbo braids
Since it has been established that most men notice the hair of women first, you can make your hair more visible with jumbo braids. They look just like box braids but far bigger. To achieve jumbo braids, you will need packs of hair extensions. The more packs of extensions you use, the bigger your braids will be.
The quality of box braids will ultimately depend on the quality of your hair extensions. This hairstyle also gives you the opportunity to experiment with colors. In terms of durability, it lasts long too. While it is exciting to wear big and bold hair, don't make it too big that it becomes a burden to carry.
Holiday hairstyles don't have to be too complex
It is common to see people wear complicated hairstyles during the holiday season. While it is fun and often makes them the center of attention, a complex hairstyle is not something that we will advise, particularly during the holiday season.
Complex hairstyles usually require more attention to maintain or they will fall apart and leave you looking like a masquerade. Worse still, you may be traveling to a region where there may not be enough stylists with the skill to help you out with maintaining the hair. So, if you are planning a trip, keep your hairstyle simple.
Preparing for the holiday season is already hard enough. Adding a complex holiday hairstyle to the mix may just be the straw that breaks the camel's back. The good thing about having black hair is that it only takes a little effort to slay—and you should keep it that way.
Join African Vibes Community for positive African news, interesting tips, and discussions.