Africa has a weighty situation with its growing youth population. In an article published in 2017 by World Atlas, 28 of 30 countries with the youngest population in the world are in Africa. About 70% of Africa's population is under the age of 30.
This presents the continent with a great opportunity as well as a major challenge on how to tap into this asset. Up to 10 million young people enter into a weak labor market on the continent annually, and few of those will find jobs.
Africa's education systems have not caught pace with the needs of the workplace. Therefore, there is a big mismatch between what employers are looking for and what potential employees can offer. In other words, Africa's education system is long overdue for an overhaul.
Where does the African diaspora fit in all this?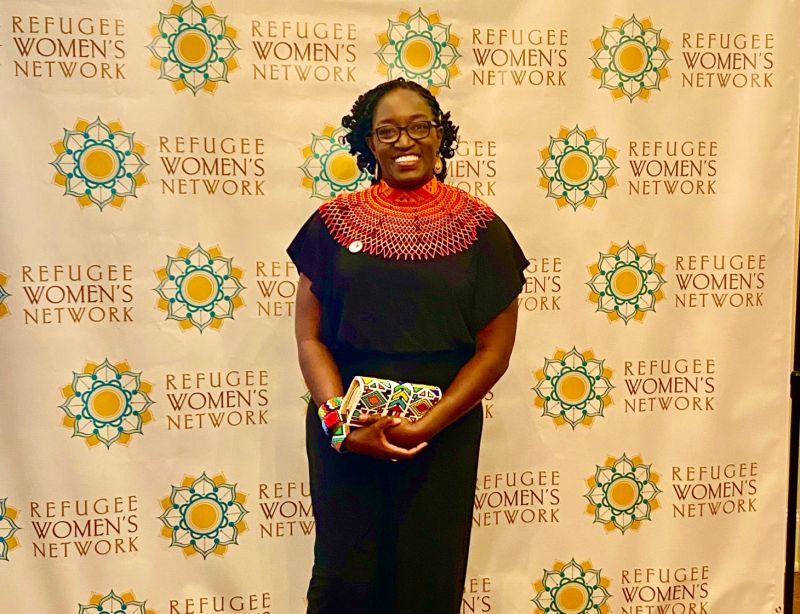 This is a question that has nagged me for some time. As I pondered the gravity of this question, I turned to Junior Achievement (JA) Africa for insight.
JA Africa is an organization whose mission is to economically empower Africa's youth by bridging the gap between classroom education and the world of work. JA programs focus on financial literacy, work readiness, and entrepreneurship.
They also provide experiential learning opportunities for young people to prepare for their professional lives in the 21st century.
Working in 14 countries, JA Africa reaches over 230,000 students annually, building skills and access to opportunity and employment.
They work with schools, technical/vocational centers, and other partners. They enhance the traditional academic, vocational, or technical training for both in-school and out-of-school youth.
Through their programs, students learn the importance of self-confidence and self-efficacy,  how to create resumes, how to interview for jobs and how to behave once they get a job.
The students also learn how to start a business, how to open a bank account, how to create and manage a budget, and how to write a check. They learn all those things that you need to know as an adult but are seldom taught at school.
I felt there was something to be learned from the successes and challenges JA has experienced in its efforts to prepare Africa's invaluable human resources for the future.
Therefore, I reached out to Elizabeth Elango Bintliff to learn more about their programs and how the diaspora can leverage their efforts for impact.
Interview with Elizabeth Elango Bintliff – JA Africa's CEO
Elango Bintliff is the President and CEO of JA Africa for over 2 years now. She is a development professional with 17 years of experience working in developing countries and emerging economies. Formerly the vice-president of Africa Programs at Heifer International, Elizabeth managed a multi-million dollar portfolio in 12 sub-Saharan African countries.
Born and raised in Cameroon, Bintliff earned a Bachelor's Degree in International Affairs from Kennesaw State University in Georgia and has a Masters in African Studies from Yale University.
She was a Fulbright Scholar in Zanzibar. Bintliff was recently awarded the Madhuri and Jagdish N. Sheth Distinguished Alumni Award for Exceptional Humanitarian and Service Achievement by her alma mater, Kennesaw State University.
Elizabeth is committed to development, especially for people in Africa, where she believes that three things – choices, voices, and opportunities – are key to changing the trajectory of development on the continent.
What are JA's most effective and successful programs?
Elizabeth Elango Bintliff: All our programs are tailored to the specific needs of our students and the contexts in which they live. However, the JA Company Program® has been the most successful and is the most well-known and widely used program.
The Company Program teaches students how to start and run their own businesses, developing and marketing a product or service with the guidance of a local business volunteer/mentor.
At the beginning of the school year, students form a company, elect or select management, and come up with a name and business idea. They raise capital for the business by selling shares to classmates, parents, and teachers then they run the business throughout the school year while being mentored and coached by business professionals from the community.
The value-added here is that it gives young people an alternative perspective on earning a livelihood. Students learn concepts like raising capital, shareholder management, product quality control, design, human resource management, and so on.
At the end of the school year students from different schools compete at the national competition for prizes and then the national winners go on to compete at the Africa-wide Company of the Year competition for the title of Company of the Year.
It is a great knowledge and confidence builder for students, many of whom leave their countries for the first time to attend this event. It is amazing to see them stand up on a big stage as company CEO or CFO and pitch their businesses to very intimidating judges.
We believe this is exactly the kind of muscle our youth need to be building in Africa…the ability to compete on the global stage.
What types of challenges has JA Africa encountered?
Elizabeth Elango Bintliff: Even though our impact can be felt on the continent there is still a lot that needs to be done. There is still a knowledge and awareness gap. The skills gap in Africa is a persistent problem.
A big challenge is the agency of parents in the decision-making process of their children about their future careers. Parents also need to change their mindset on jobs and work readiness.
There is still this sense that being a lawyer or a doctor is the ultimate goal, even when it is out of sync with the aspirations or capacities of the child.
Parents need to change their perspective on financial literacy. Money is still a taboo subject in many circles. There is still a sense that entrepreneurship is too risky a path to take and young people are often discouraged from it. We navigate these challenges by telling stories.
We've been telling a lot of stories about our alumni lately. African kids need role models. This is something I say often to successful Africans: tell your story.
It is exactly what someone behind you needs to keep walking.
It's like walking in the forest. You feel better when you know that someone has beaten the path already and you can just walk in their footsteps.
When we speak to our young students and we ask who their heroes are they often cite Richard Branson, Bill Gates, and Warren Buffet.
While those are all great men their stories and their origins are so far removed from the average African kid.
I want kids to look just around them to find their heroes. I want them to know the stories of Aliko Dangote and Strive Masiyiwa or Folorunsho Alakija.
How does JA Africa measure success?
Elizabeth Elango Bintliff: We measure our success in part by looking at the number of classes served, the number of students reached, and the number of volunteers. Last year we worked with over 230,000 students.
The size of the challenge we are tackling is enormous so scale is important. But our measurement of success is not just about numbers, it is also about depth. Before any programs begin we measure where students are through surveys.
For example, in an entrepreneurship program, we will ask them what they know about entrepreneurship, what their attitudes are toward entrepreneurship, if they know any entrepreneurs, etc.
During the program, local staff in the countries where we operate work with facilitators, monitoring program delivery, troubleshooting problems, and sharing learning to improve program quality.
From time to time we have workshops to discuss the successes and challenges, how learning from prior years was applied, what improvements were achieved as a result, and what new lessons would be built into future programs.  
At the end of the program, we ask ourselves and the students again, "what are the impacts of the program on participating students? To what extent does program implementation vary from country to country and what are the success factors?"
In all, JA seeks to capture what the tangible benefits of the programs are and to what extent they help create centers of social change through economic education and growth. Our theory of change is that when young people are educated in entrepreneurship, more small businesses will be established and economic prosperity ensues from that.  
Ultimately, the measure of success is in the stories of our alumni. When we hear from them about what JA meant to their lives and their success we know we are doing something right. We get great satisfaction from that. The lowest common denominator of our work is people…that is where success matters most.
What are some moments that make it all worth it?
Elizabeth Elango Bintliff: One of my favorite JA stories is from the slums of Kibera, Kenya where JA supports an after-school soccer academy for girls. These teenage girls produce and sell a magazine they named "Shedders."
Their aim was to shed some light and raise awareness of issues within Kibera from the perspective of young women, highlighting both the joys and challenges of life in a slum. They write the stories and manage all components of the magazine, then sell it for a profit.
Half of the profit goes to support the school where all staffs are volunteers and half goes to fund the girls who go on to attend university.
I also love the story of Rudo Mazhandu. Rudo has a Bachelor's Degree in Chemical Engineering. In spite of this, like many young Zimbabweans, she faced the reality of unemployment upon completing her studies.
She tried to be employed in the public sector as a secondary school teacher, but the remuneration coupled with the under-utilization of her skills made her quit the job in less than a year. In December 2014, Rudo decided to start a green bar soap-making enterprise.
Junior Achievement Zimbabwe (JAZ)'s entrepreneurship course was a turning point in Rudo's business. She received training in customer care, marketing, and record keeping. Today, her revenue has almost doubled and she employs up to seven casual workers.
Another inspiring story is of Daniel Antwi in Ghana. Daniel says often that the best decision he made in high school was to join the Junior Achievement Club. He was the marketing executive. As a team, they floated shares for students to buy with their pocket money.
They marketed the idea in classrooms, dining halls, and notice boards, then used the revenue to buy real shares in a real company. As a social entrepreneur today Daniel says his skills in public speaking, business acumen, marketing, and relating to people all came from his association with JA.
Daniel co-founded the People Initiative Foundation to nurture and mentor the talents and ideas of young people who are positively changing Africa.
What is JA's life force?
Elizabeth Elango Bintliff: As with most non-profits we depend on donor funding to do our work.
We count among our donors large corporations and foundations or private individuals making small gifts. Our donors are the backbone of our operations.
For us, it is an honor to be brokers of trust between these entities and the change they want to see happen in the work.
We are grateful to companies like FedEx, Citi Foundation, Prudential Insurance, and others that have supported our programs.
We value gifts in cash as much as we value gifts in kind.
Volunteerism is central to JA's model as we mostly use volunteers to deliver our programs in and out of the classroom.
Volunteer support ranges from sponsoring programs to providing coaching, mentoring, and offering expert advice on any upcoming issues.
We also partner with companies to co-create programs that create shared value.
Anyone interested in being a part of our work can visit our website at www.ja-africa.org.
How can the African diaspora participate?
Elizabeth Elango Bintliff: The African diaspora has a big role to play in our work. Going back to the idea of mentorship and coaching, this is a big part of the success of young people. Successful professionals can empower young Africans by engaging them in activities that enable them to change their futures and the economic trajectory of the continent.
They could do so by sponsoring programs, donating, volunteering, and leveraging their networks to deliver impact. At JA Africa we believe that Africans who have attained a certain level of success have the responsibility to reach back and pull a young person along on their journey.
EDITOR'S NOTE
One thing is for sure. Africa's next chapter is being defined as we speak and the outcome will be shaped by the investments each African on the continent and in the diaspora makes today. It is my hope that this interview with Elizabeth Elango Bintliff presents each of us with one more way in which we can participate in shaping Africa's next chapter.
— Belle Niba, Editorial Director
Join African Vibes Community for positive African news, interesting tips, and discussions.